NATO Conference
10 October 2014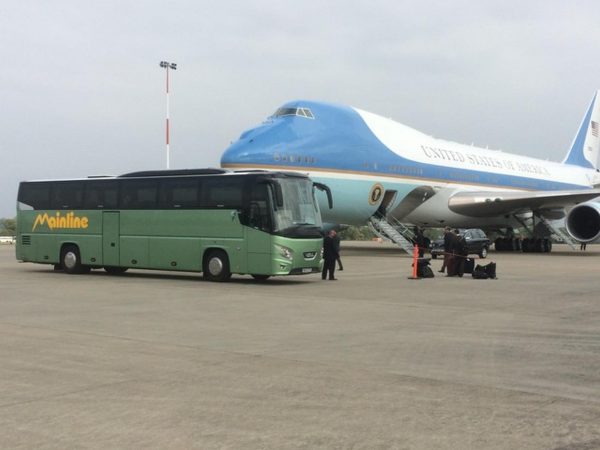 The NATO gathering in Wales was the most important summit for a generation and Mainline Coaches were again at the forefront as a transport supplier, this time to the American Government. For months, Mainline worked very closely with Tristar Cars to arrange all the transport required for the Wales Summit. Mainline supplied more than 30 large coaches and minibuses were supplied for a wide range of duties.
Mainline Director Chris Mainwaring commented "Working for the American Embassy was a massive honour for Mainline Coaches, our drivers received outstanding praises and the experiences will remain with them for many years to come".
In addition, Mainline supplied transport for all of the security staff at G4S working at the Celtic Manor as well as coaches for a special project with Gwent Police.